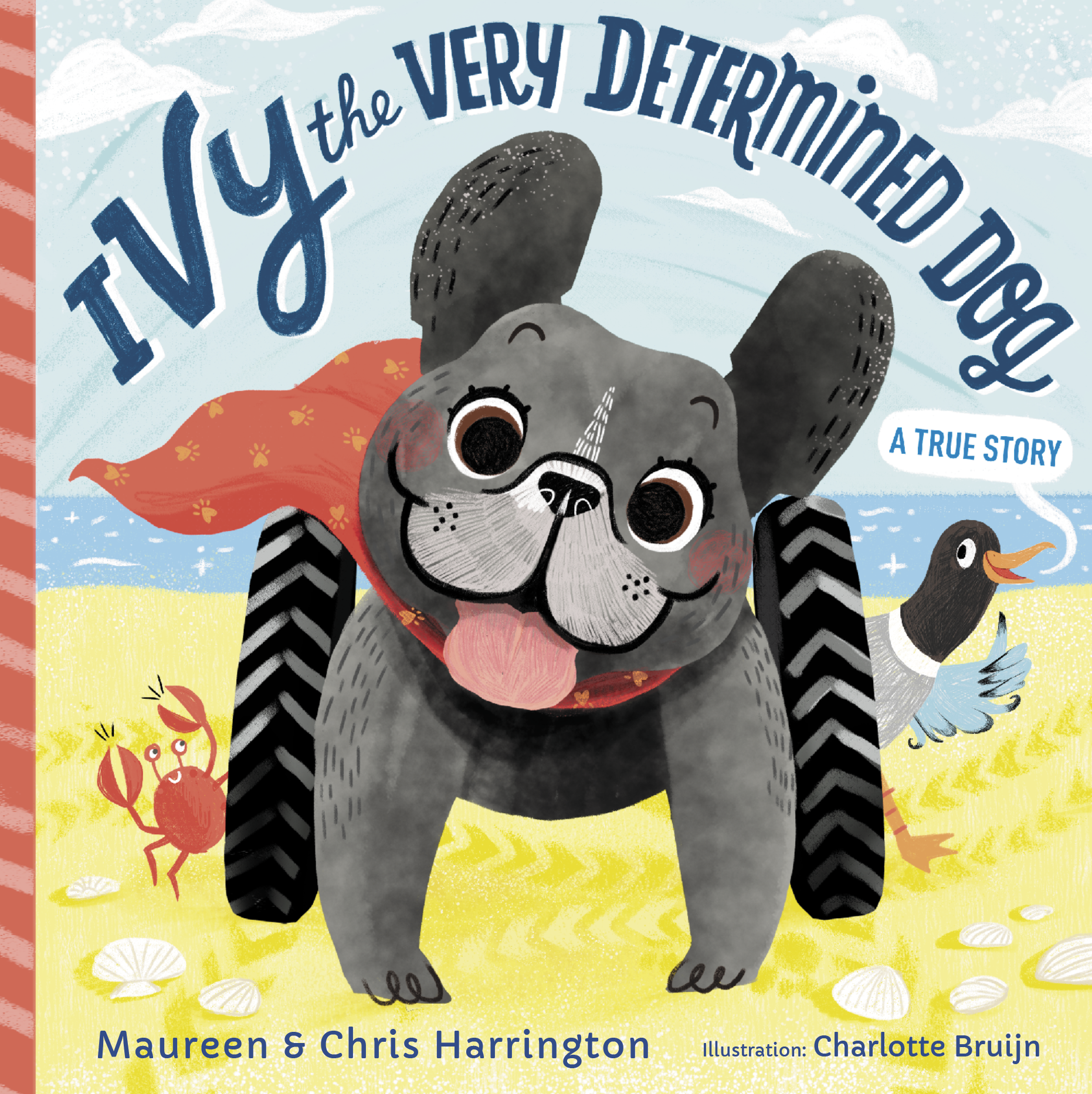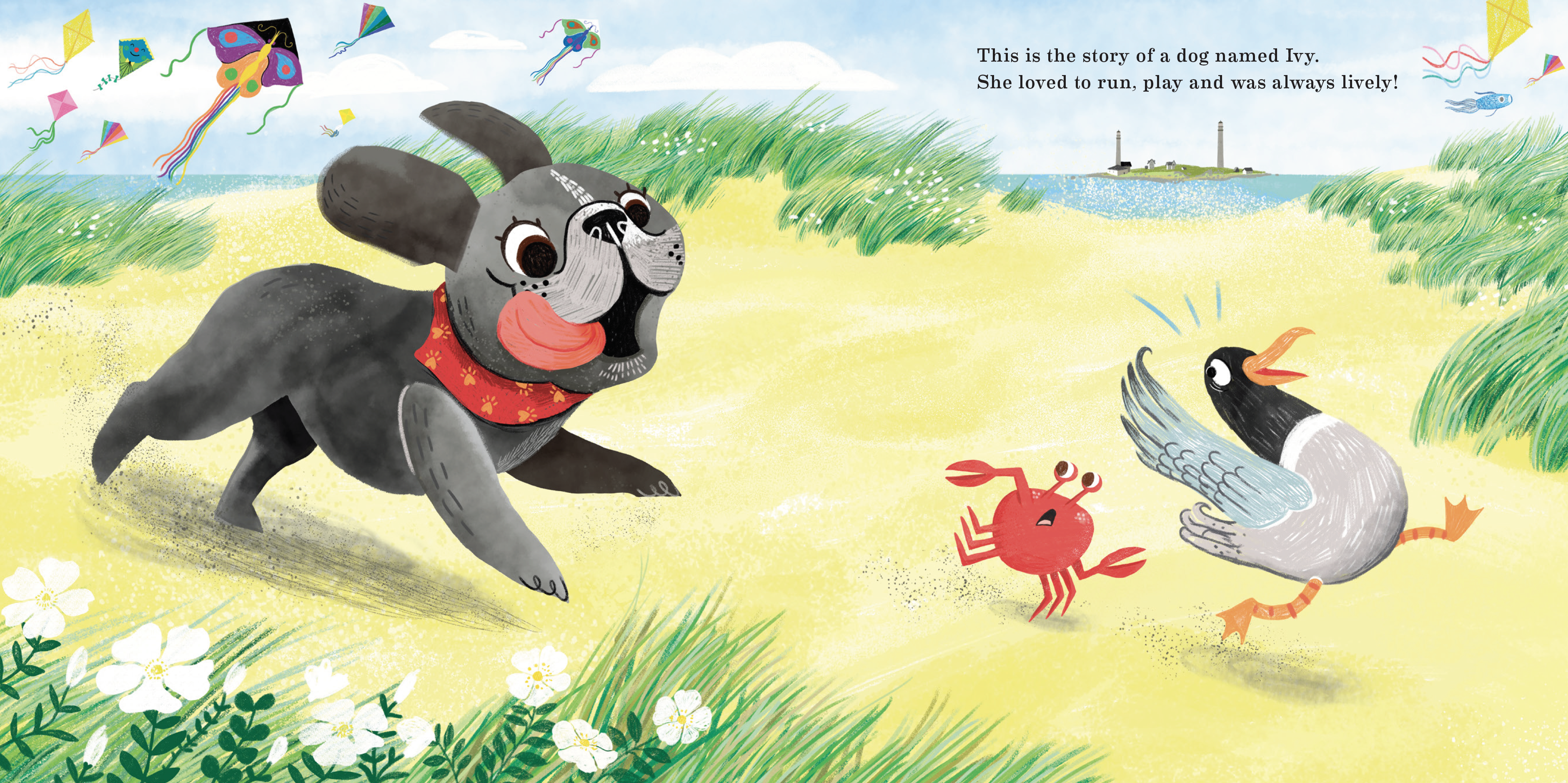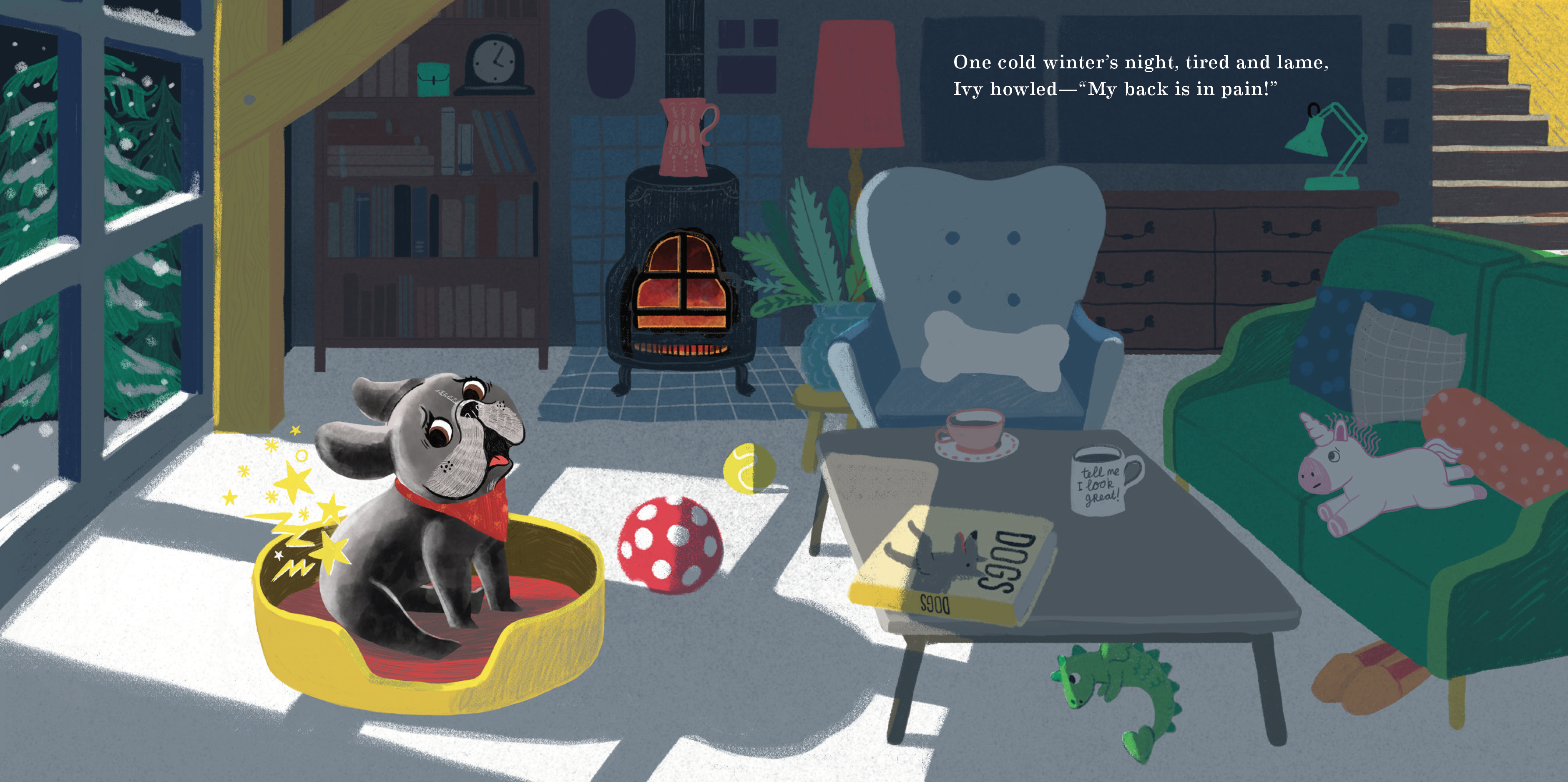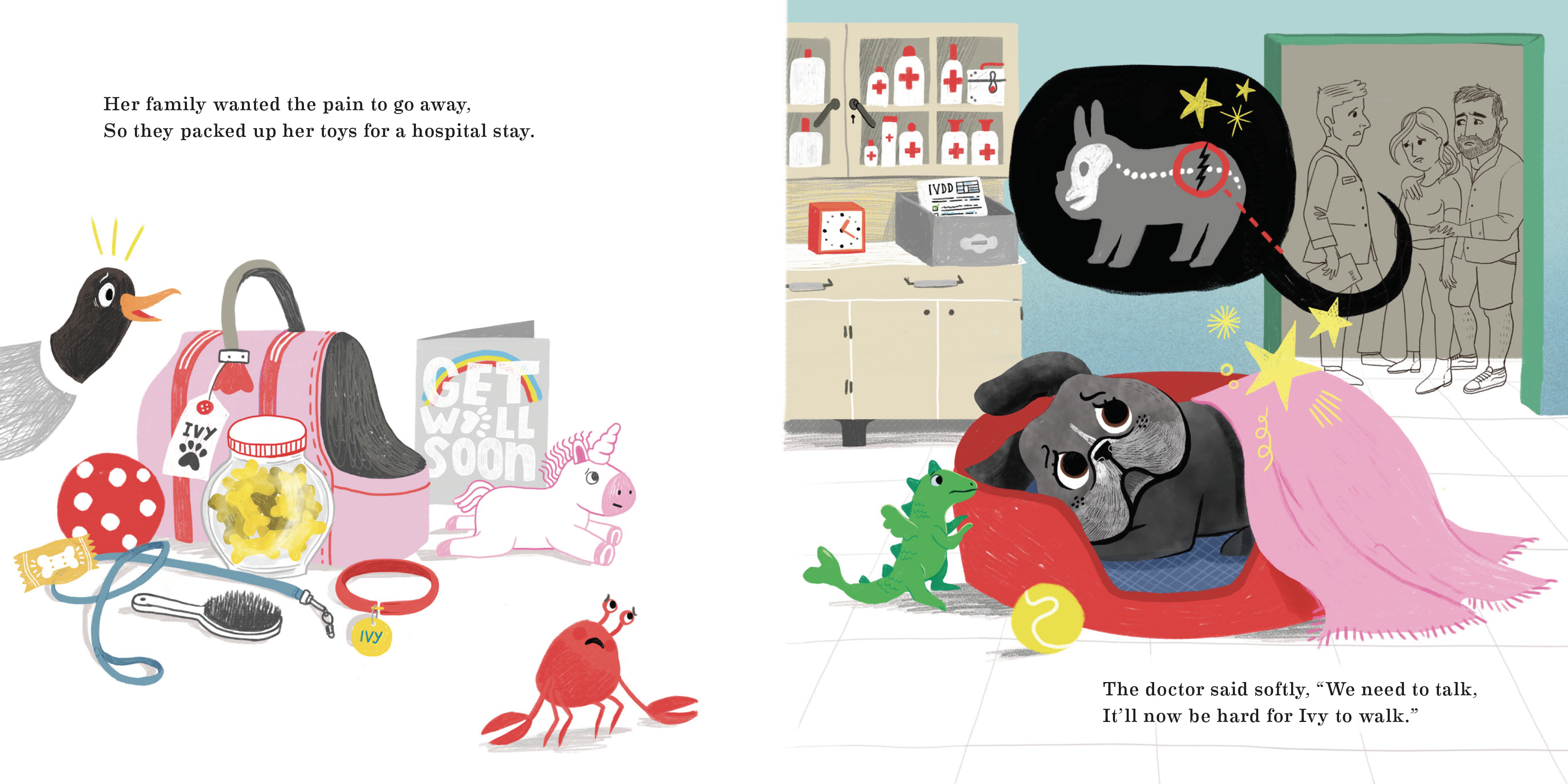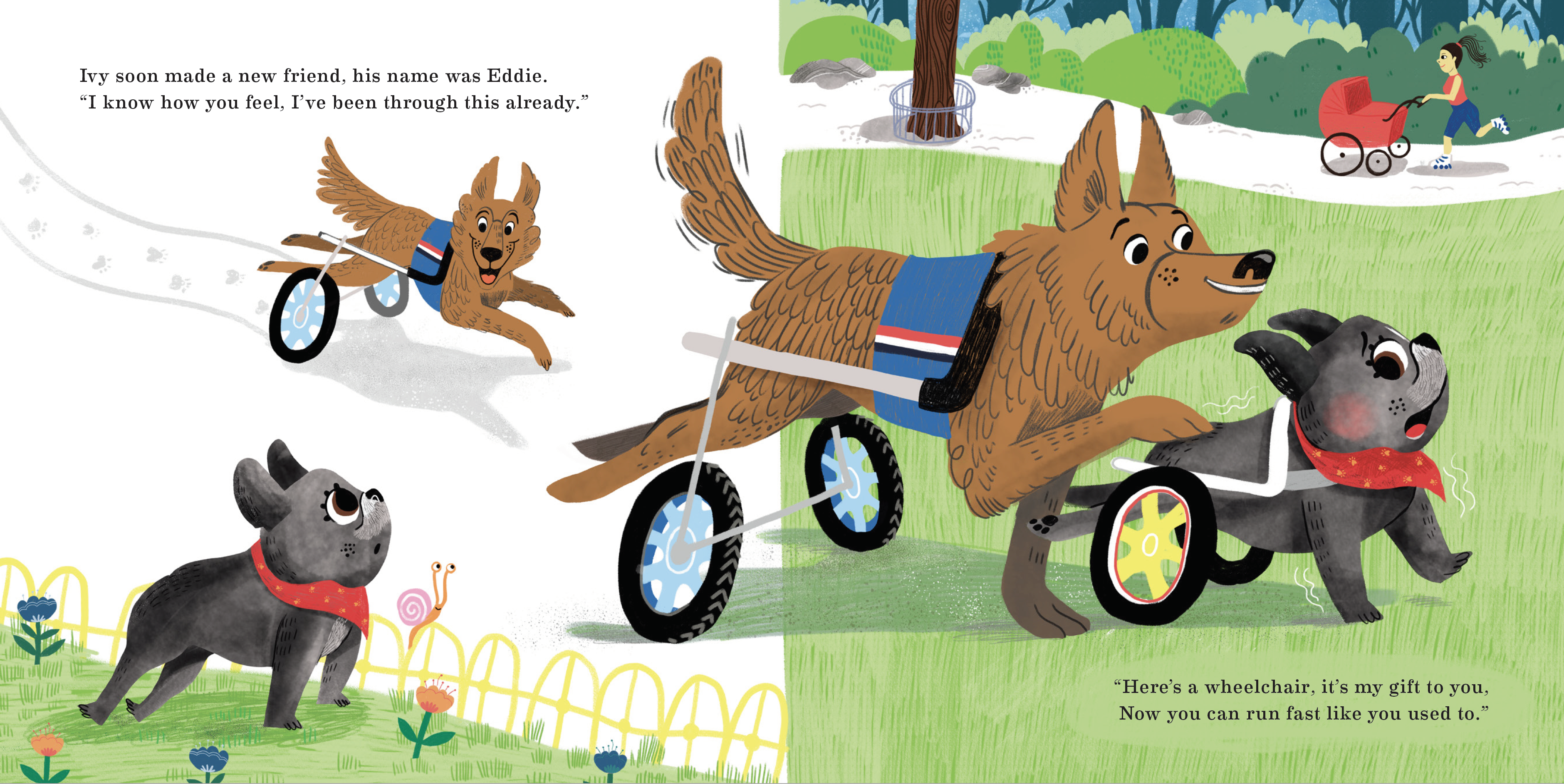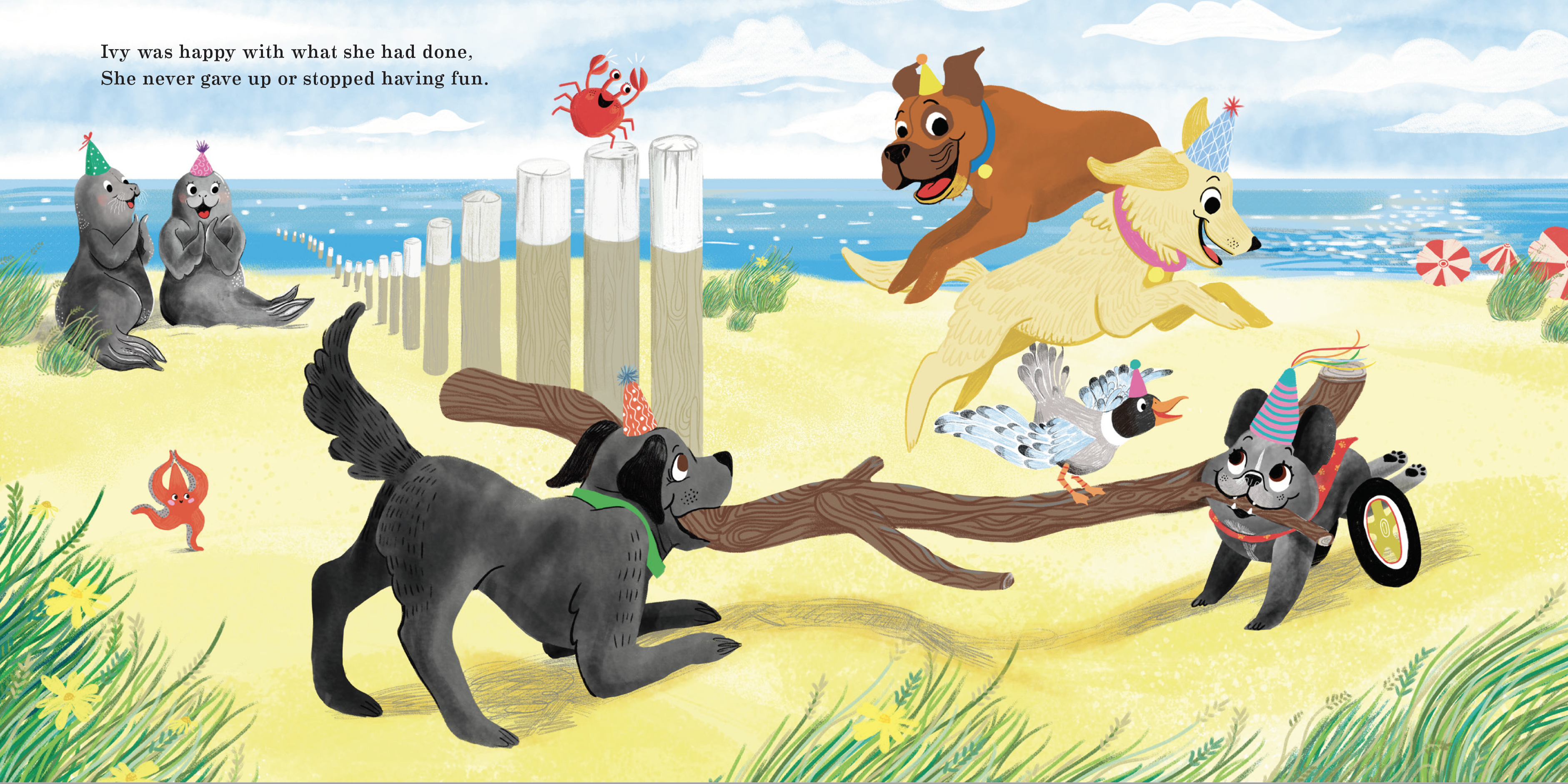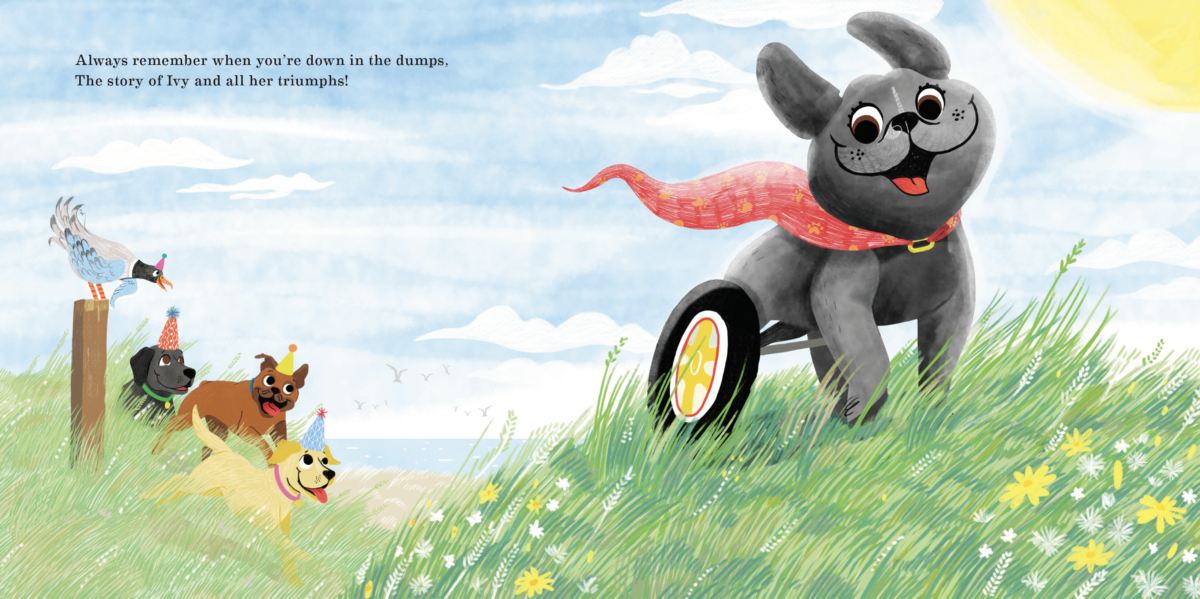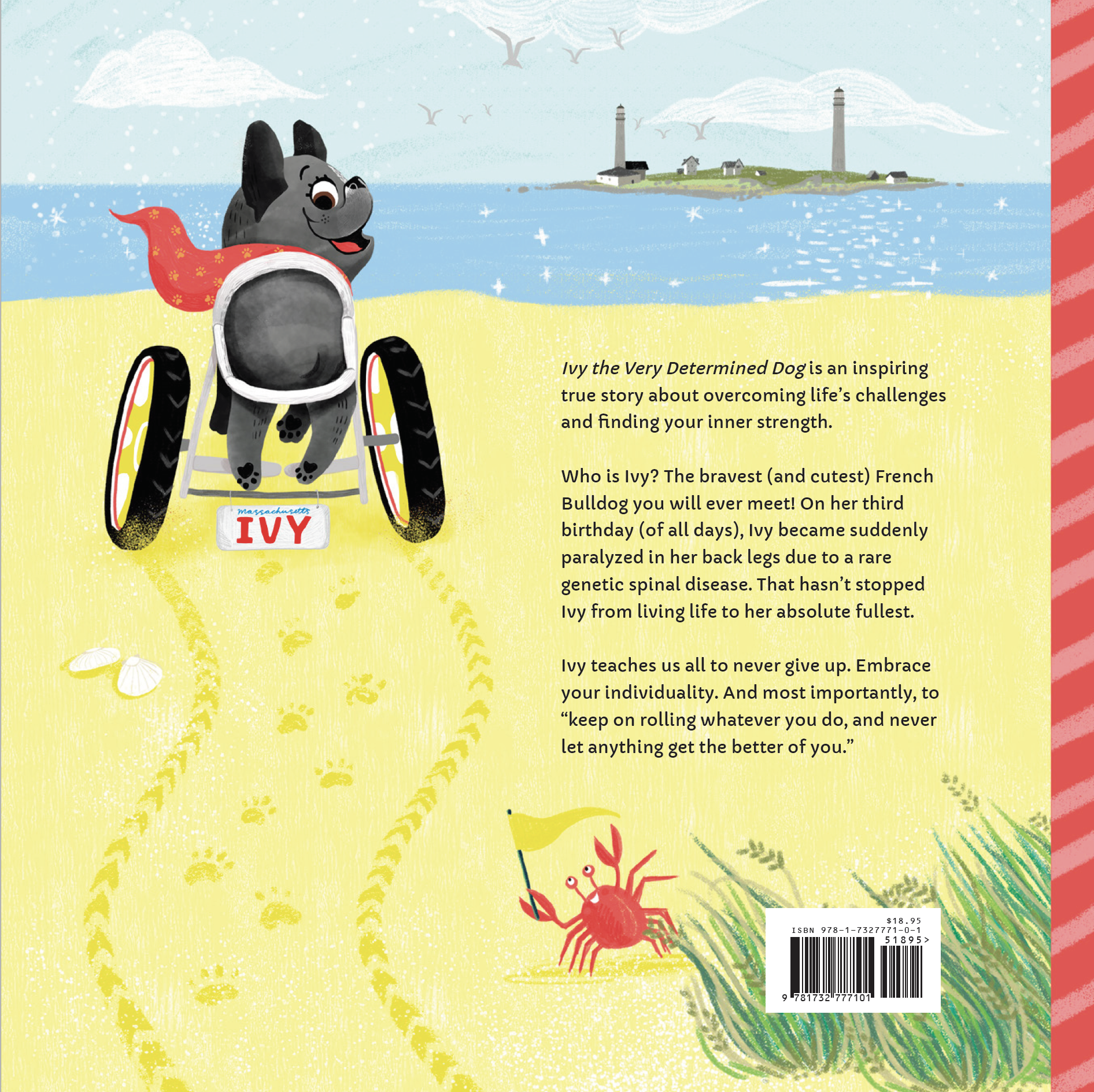 AWARD WINNER:

Moonbeam 2020 silver
Purple firefly 2020 winner
I am really happy to have been commissioned to illustrate the real pawtobiography of the cutest real French Bulldog Ivy the Frenchie.
Ivy the Very Determined Dog is an inspiring children's book (launching April 2019) about overcoming life's challenges and finding your inner strength. This true story also exposes children to disabilities in a fun and empowering way.
Who is Ivy you ask? Well, she is the bravest (and cutest) five year old French Bulldog you have ever meet! Two years ago, on her birthday (of all days), Ivy suddenly became paralysed in her back legs due to a rare genetic spinal disease called IVDD (Get it? Ivy the Very Determined Dog…).
Throughout the book, Ivy teaches us to never give up, to embrace your individuality, and most importantly to always "keep on rolling whatever you do and never let anything get the better of you!".
Buy this book on AMAZON. Expected april 2019.