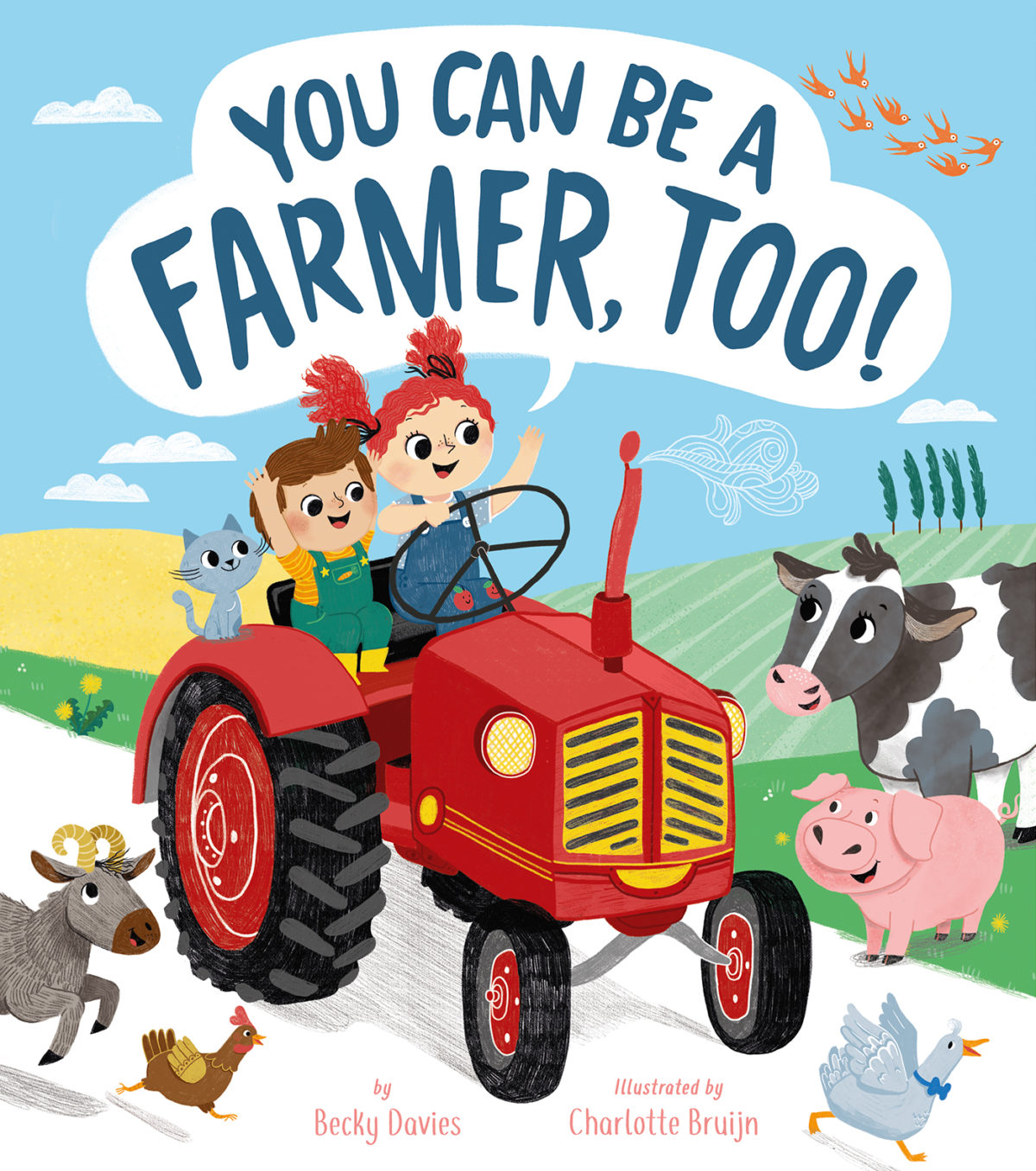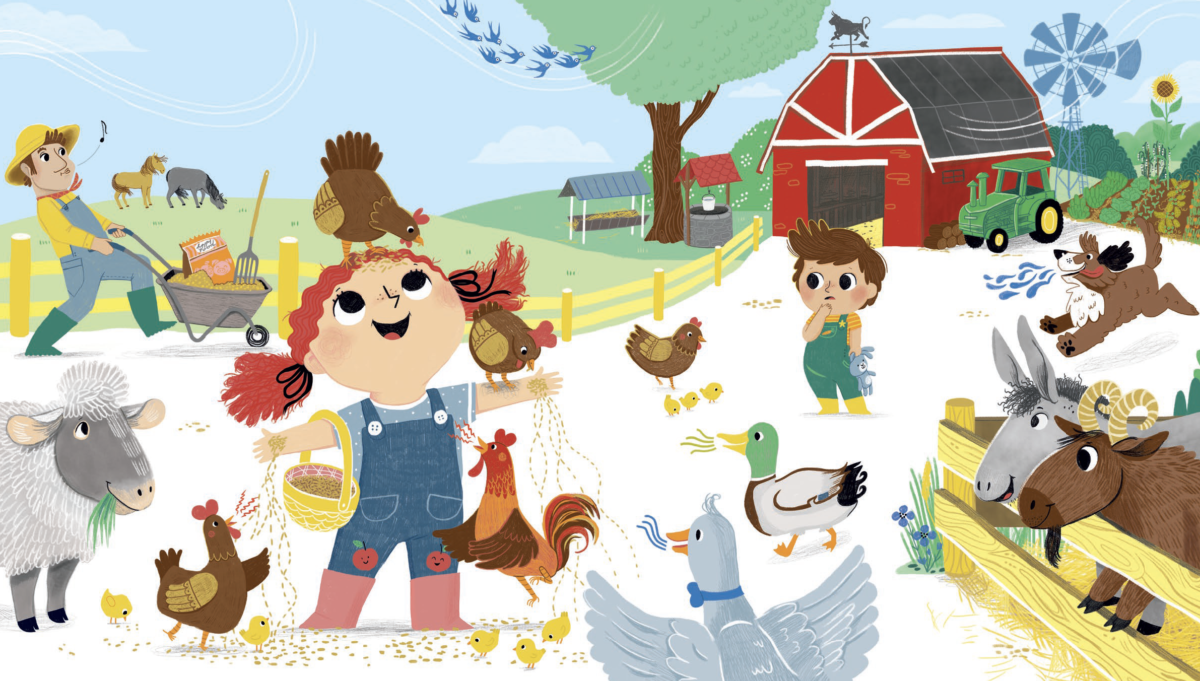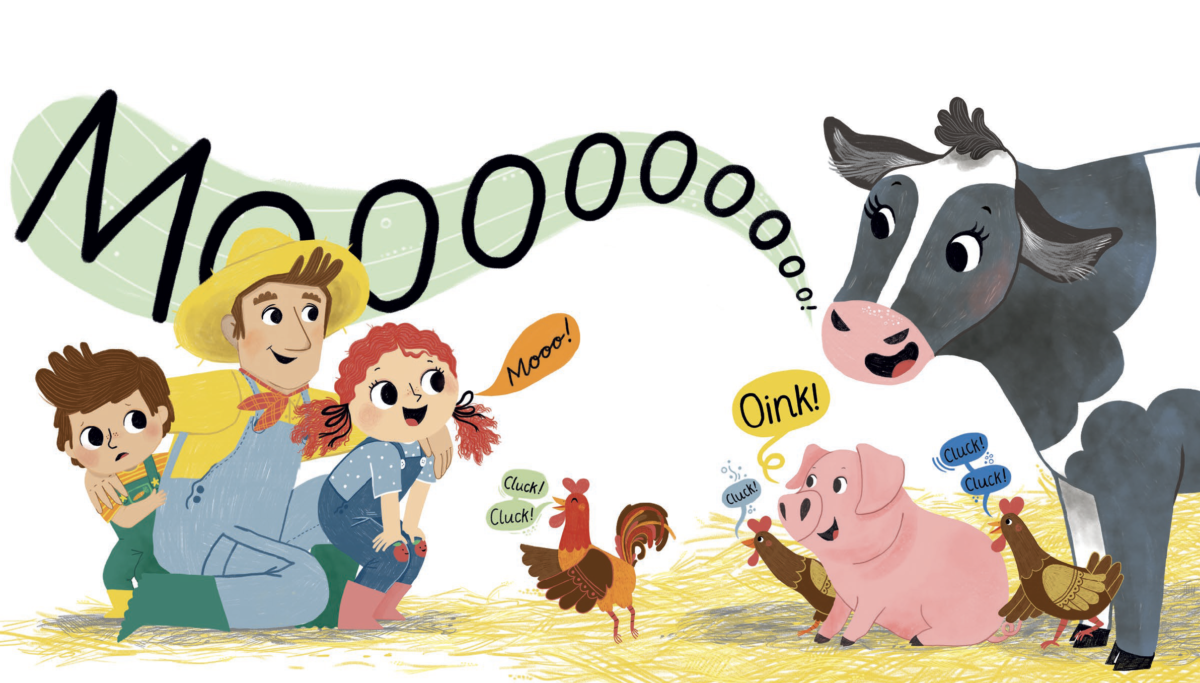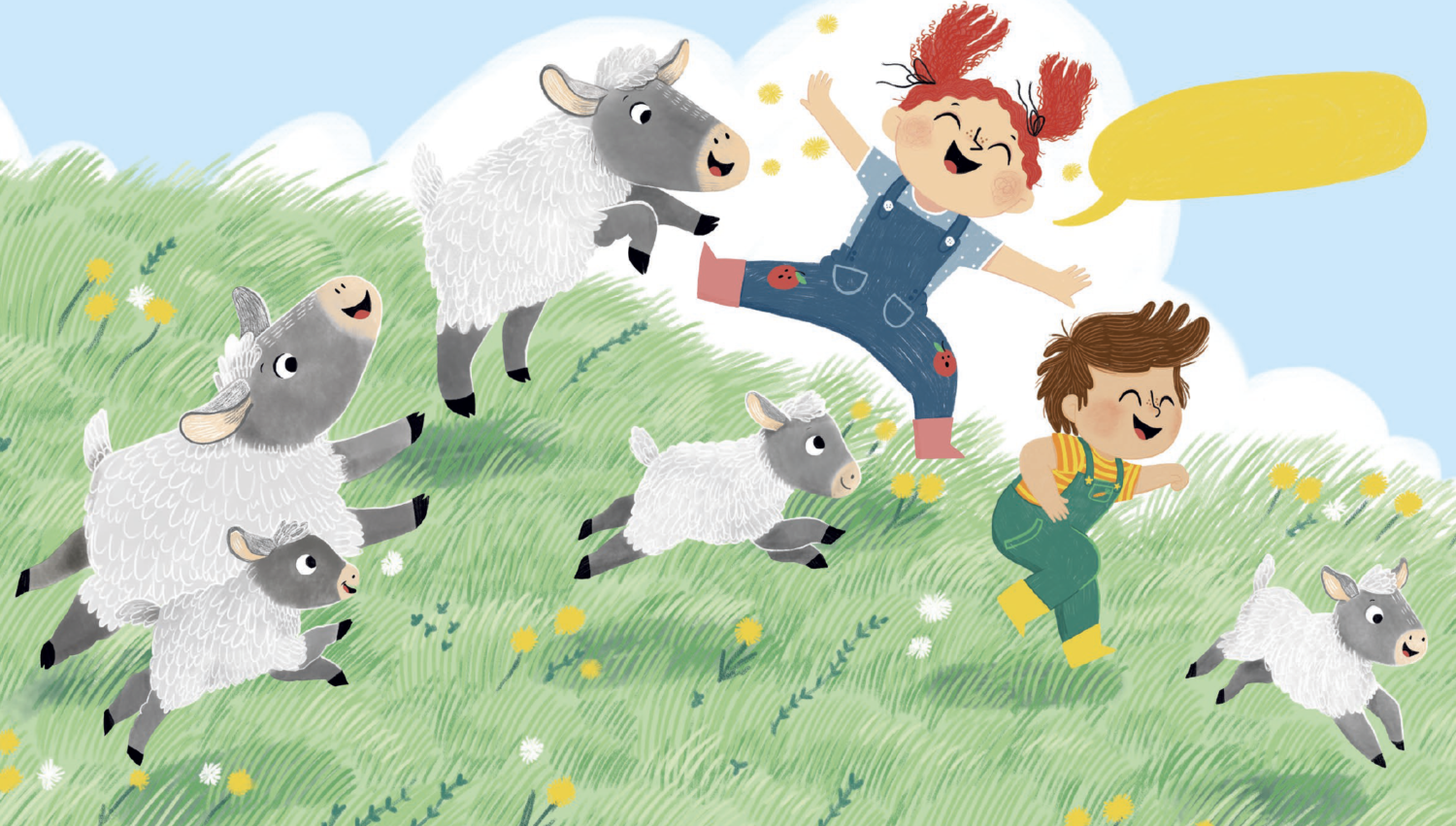 Character design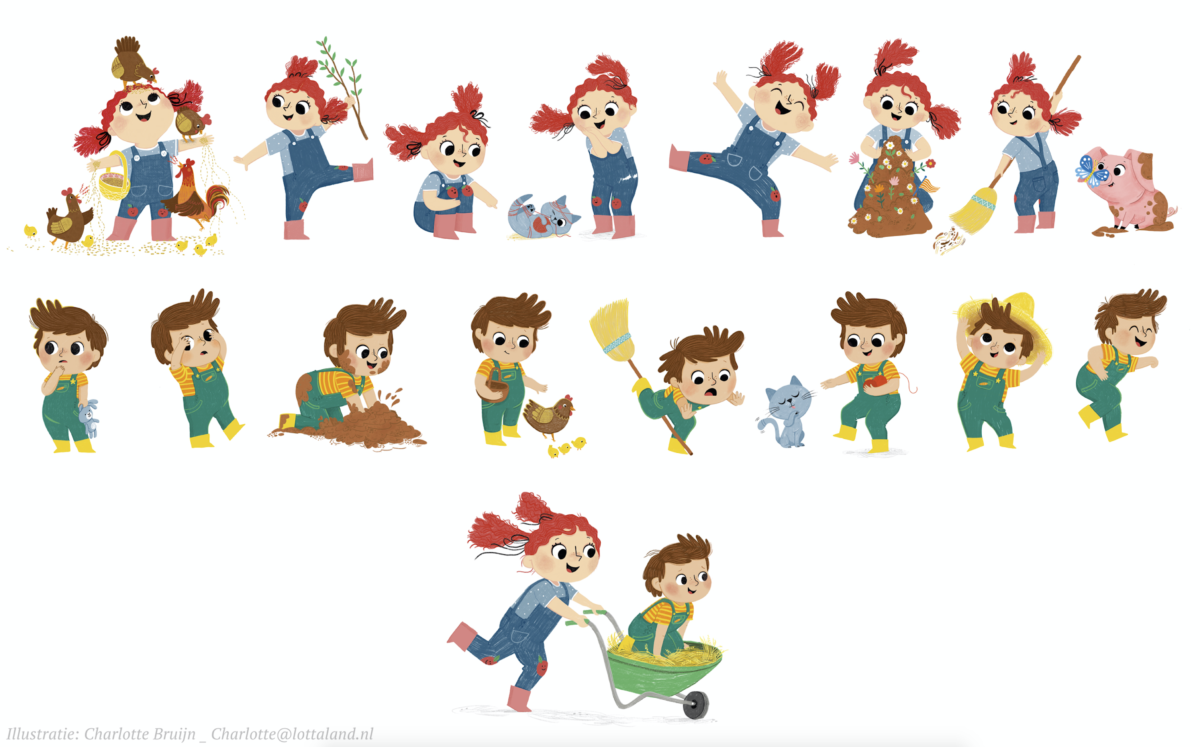 Super happy to announce that this fun book 'You Can Be A Farmer, Too!' is available from now on. I had a wonderful time working on this with Becky Davies from Little Tiger.  I can show you three spreads and a character sheet of the main characters Emily and Noa. I had so much fun illustrating them into different Farm environment settings with all kinds of animals. From the teeny tiniest to the Biggest of them all. I want to be a farmer now, too!
A funny barnyard rhyme that inspires confidence through kindness!
Emily loves helping on Uncle Benji's farm, but her little brother Noah isn't so sure. It's messy, loud, and the animals are . . . scary. But with the kindness of his big sister, Noah eventually gains the confidence to join in and help while having fun! Farms ARE wonderful, after all!
Publisher: Little Tiger press / PRH order here , pages 32, hardcover, 3-7 years
Author: Becky Davies – Illustration Charlotte Bruijn